By admin
When I graduated, the first thing that came as a cold hard shock about the real world was that I no longer got a student discount.
Make the most of your student status while you're at uni! Lots of big places offer a money off for students, so even if you don't see it advertised, don't be afraid to ask. It's worth keeping an eye out for special student promotions too: for example, Borders (a big chain of book stores) is offering a discount to all students between 3rd – 5th Oct in Scotland and Wales, and 10th – 12th Oct in England and Ireland:
Back by popular demand – we're running our fantastic Student Discount Days promotion in all stores across the UK (and Blanchardstown, Dublin). Just bring your student ID with you and we'll give you 20%* off any full-priced Book, DVD or CD!

–

Back to School at Borders
There are a few other ways you can squeeze the most out of your loan while you're a student:
NUS Extra card
Most UK universities are members of the National Union of Students, and you might well have been given a free NUS "democracy card" when you enrolled. It's worth looking into buying an NUS Extra card too, though; they're £10 for a year and give you discounts at a range of places from Amazon and Alton Towers to Warehouse and I Want One of Those.com.
A range of specially negotiated exclusive discounts, offers and competitions have been created for NUS Extra cardholders. We think you'll be quite impressed with the money you could save with your NUS Extra card.

We constantly update our offers and add new ones, and we make sure that there are loads of very exciting prizes and extra special bits up for grabs throughout the year.
So, is it worth forking out a tenner for? I'd suggest taking a good look at the discounts on offer – how many of the shops/restaurants/attractions do you actually go to? It's not worth buying something just because you get a discount on it, so take a realistic look at whether you'd end up saving money or just spending more …
Vouchers
There are a lot of online sites dedicated to listing vouchers for restaurants, shops and days out. Some of these vouchers are student-only.
My tips here are to:
Use reputable sites (try the two below).
Don't buy stuff just because you have a voucher.
Make sure you mention the voucher when you book or before you pay.
A couple of sites I use are:
Student discount sites
There are a number of sites online where you can register and receive details of discounts negotiated by the site with various companies. I've not got far with trying these out yet but will be doing so in the next couple of weeks, so look out for a post comparing a few of the top ones.
If you're impatient, here's the sites I'll be taking a look at:
16-25 railcard
If you're aged 16-25 and/or in full-time education, and make more than one medium-length trip a year by train, you should get a railcard. It's £24 for the year, just £2/month, and saves you a third on almost all journeys. So if you go on two trips costing £36 each, you'll have saved the cost of the card.
Note that if you're OVER 25 and in full-time education, you can still get the card, despite its name.
Seriously, grab a railcard now. I've had one for the past five years, and it's saved me a huge amount of money. Paul only got around to buying his last year and is kicking himself for not doing it sooner!
You can buy at any station, or online at 16-25 Railcard.
Ask, and ye shall receive…
If anywhere you go (theatres, cinemas, theme parks and so on) lists a "concessions" rate, it's well worth asking if it applies to students. Almost all major cinemas, and most smaller chains or local ones, offer cheaper student tickets:
(And if you have an Orange mobile – or Orange broadband – take advantage of Orange Wednesdays for 2-for-1 tickets. They're not a student-only deal, but it's usually easy to manage some free time mid-week when you're at uni.)
Whenever you go shopping, ask if the store offers a student discount. A surprising number do – they just tend not to advertise it widely. Some might issue you with a special student card, which you can show the next time you shop there in order to get the discount.
Really you should ask EVERYWHERE. I usually don't have the courage to and a couple of times when I have asked I've been pleasantly surprised – even in small independent shops. Usually it's 10% off.

–

"Student100"

on the MoneySavingExpert forums
Top tips for securing a discount
Always carry your student card, and your NUS card if you have one.
Mention that you're a student when booking or being shown to your table in a restaurant.
Keep an eye out for vouchers and online deals.
Don't be shy about asking for a discount – but check before handing over your card/cash in a shop.
Further reading:
What's the best discount you've ever wangled? Have you been pleasantly surprised by any of your favourite shops offering money off for students? Or do you think it's all just a cunning way for retailers to encourage you to spend more..?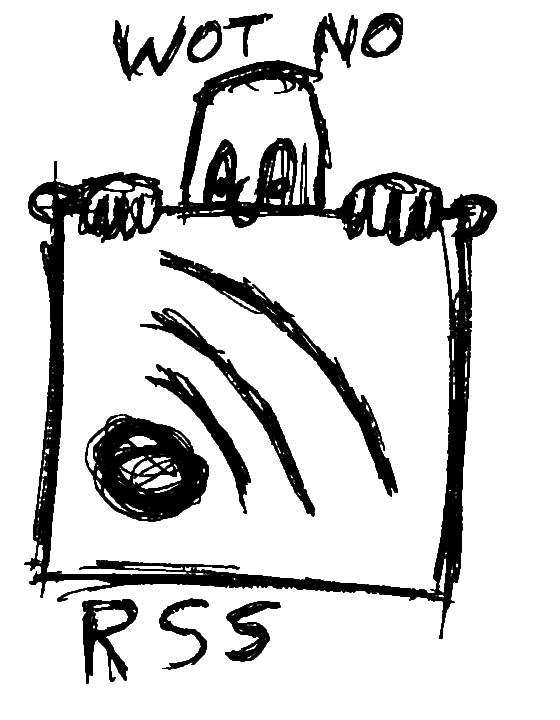 Didn't spot the RSS logo on the top right of the noticeboard? (We've made it bigger and darker now.) Click on the giant one here, or on the link below, to get free updates from Alpha Student straight to your RSS reader.